Born in England, raised in Northern Ireland, and living in America, Brian Price is an historian/field natural historian turned academic administrator. His foci are intersections of text and image, landscapes interrupted by human signs, building interiors and exteriors, portraits, and rodeo.

Brian Price's work: www.flickr.com/photos/brian_price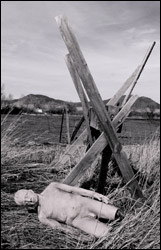 Click on thumbnail above to view full-size image.