Wunderkabinett
Caveat Lector editors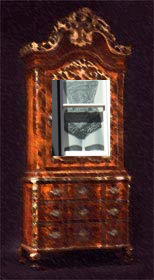 Our picks for scintillating sites on the Web:
IFL Science - Stay wide awake with the world
JMW Turner - If you were entertained by the recent film "Mr. Turner" but felt it a little lacking in detail about the man himself, this site is the necessary corrective.
Interview with Jose Luis Valle and Norte - Stimulating discussions of two of the best films we've seen in the past two years.
Rewrite Hollywood - Blog dedicated to expanding the awareness, promotion and discussion of women screenwriters, scripts, and stories. Includes complete scripts.
The Language Log - Long inactive, this site is still a treasure trove of useful discussions (and funny bits) on usage.