Folk Music Recordings
Mu Qian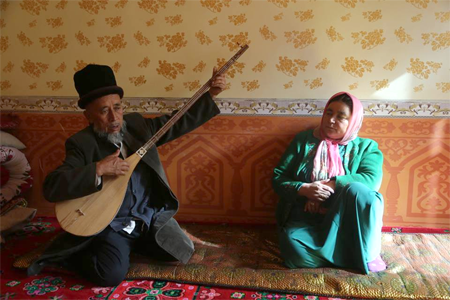 Artist's Statement:
Most of the time, we listen to music produced and mediated by the music industry. We forget that there is a closer relationship between music and us, and that there are sounds not made for sale, but for basic human needs. That's why I keep searching for music that is not sold in record stores but exists in people's lives.
Here are some songs I recorded among the Uyghur, Tibetan, Dong, Miao, Tu, Han and Vietnamese peoples. Whenever I listen to these music, they bring me back to experiences of my life. A Uyghur meshrep party, a Christmas Eve with Tibetan Catholics, a Hua'er folksong festival, a Vietnamese Ha festival, a night in a Dong village with polyphonic singing and echoes in the mountain…
You might not have had such experiences, but if you are intrigued by these recordings, and even start to look for music in your life, I will be happy.
Mu Qian is a world traveler and studies ethnomusicology at SOAS, University of London. For more of his folk recordings, visit his SoundCloud page at soundcloud.com/musicqian.