Wunderkabinett
Caveat Lector Editors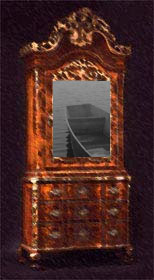 Our picks for scintillating sites on the Web:

Full-Stop - Online literary journal is one year old and a scintillating source for interviews, reviews, and articles on contemporary literary culture.

Sketches Poetical - Excerpts from Jack Foley's latest literary adventure (mentioned in this issue's Letter from the Editor).

Maude Newton - Occasional literary links, amusements, culture, politics, and rants.

The Top 10 Literature Blogs - True? False? Judge for yourself.

Trailer for Every Oscar-Winning Movie Ever - Awards season is over, but that doesn't mean we can't make fun of it.