Wunderkabinett
Caveat Lector Editors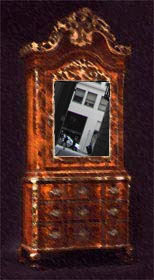 Synchronized Chaos Magazine - Synchronized Chaos is an interdisciplinary art, poetry, literary, science, nature, cultural issues, and travel writing webzine.
Grantland - A step forward for literary sports journalism and pop culture commentary, or an overblown mess that threatens to bury editor-in-chief and Sports Guy Bill Simmons? Either way, worth paying attention to.
Planet Booty - Not for those with delicate sensisibilities (or a politically correct sense of humor); for the rest of us, wacked-out funk/rap with a smidgeon of soul.